What a heatwave!! (*pauses to wipe brow) Instinct has us reaching for water to quench our thirst, but for some of us, regardless of how much we drink, we remain thirsty. Why?
Did you know your body needs more than just water in order to hydrate? Specific minerals, called electrolytes – sodium, potassium and chloride especially – are necessary to hydration. While most people are aware their body is comprised 60% water, few realise the important role electrolytes (present in blood and other bodily fluids) play in enabling their body to hold onto and use the water they drink. Hydration is essential for healthy, happy cells, organs, hormones, brain health and absolutely everything!
So, in the midst of this heatwave, I thought I'd share this simple cocktail (and no, there's no alcohol in this baby) to help you replenish lost sodium, potassium and chloride, as well as provide some wholefood Vitamin C, natural sugars and the plethora of nutrients, minerals and trace minerals found in oranges. This handy cocktail also serves as a balancing and restorative drink that supports your adrenals during times of stress, so feel free to mix up this delish cup of nourishment during the cooler months as well.
In terms of when to drink it, It's best taken away from other food and drink. Ideally 10am and/or 2pm, but fit it in when you can. Please note that the cocktail is not a one-stop shop – meaning it's absolutely not a replacement for water – you still need to drink plenty of quality, clean, mineral rich water throughout the day. The Electrolytes provided in this cocktail are only one part of the hydration puzzle – WATER still remains the major piece!
And of course, if you have any concerns about your health, or your Doctor has told you to restrict your sodium intake, please make an appointment to confirm this cocktail fits in with your specific health goals and wellness plan!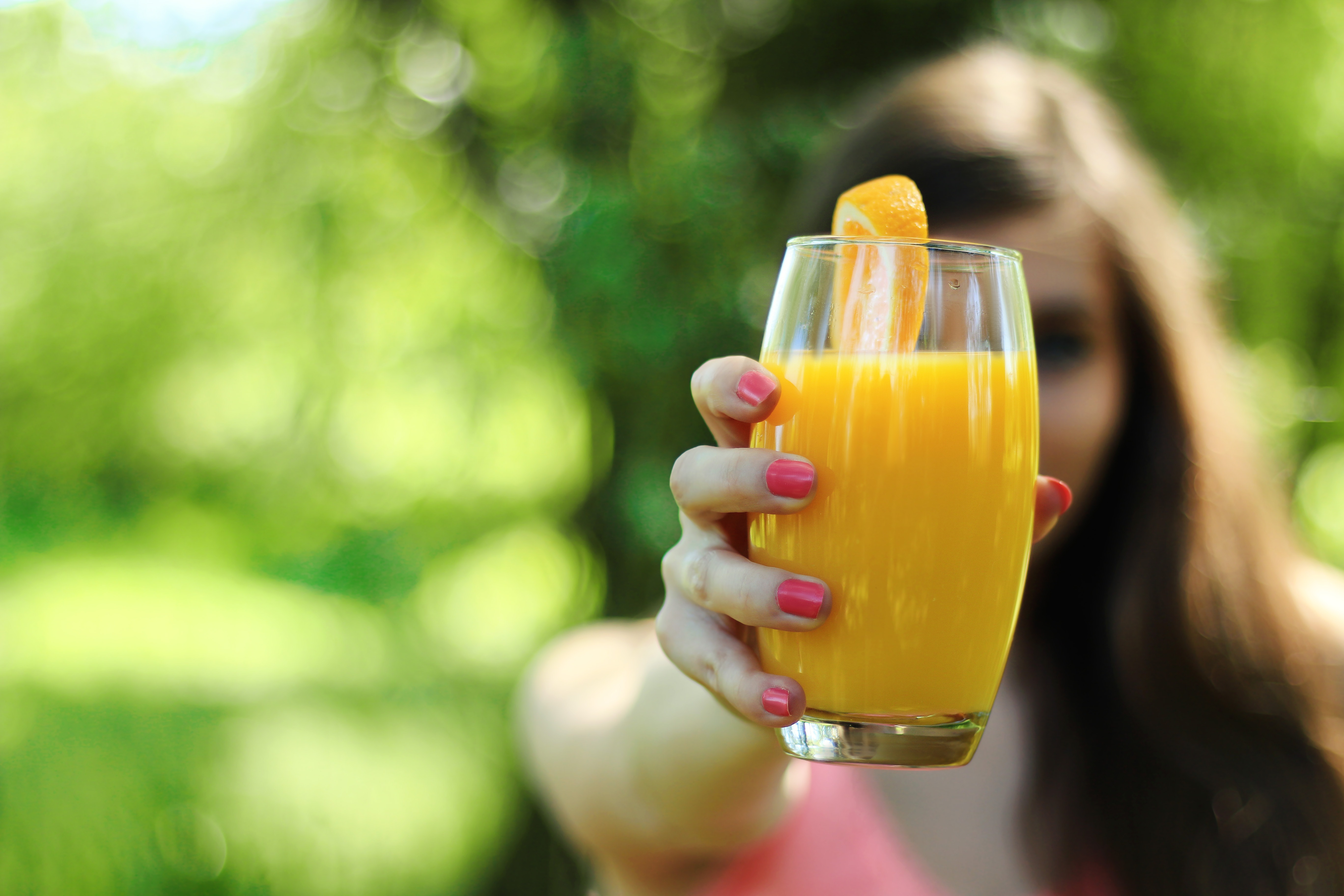 RECIPE VARIATIONS FOR ADRENAL COCKTAILS
Orange Juice recipe:
• 120ml fresh squeezed Orange Juice
• ¼ tsp cream of tartar
• ¼ tsp sea salt (unrefined)
• *provides approx: 62mg whole food Vit C + 372mg potassium and 485mg sodium chloride
Coconut water recipe:
• 1 cup coconut water (ensure 375mg potassium, each brand different amounts)
• ¼ tsp sea salt
• 60mg wholefood vit c
Recipe for Travelling:
• ¾ tsp cream of tartar
• ¼ tsp sea salt
• ½ tsp wholefood vit c
• 120ml water
*All Adrenal Cocktails should provide approx 60mg wholefood vit C + 375mg potassium + 460mg sodium chloride.
NOTES ON INGREDIENTS & WHERE TO PURCHASE
Where Wholefood C is mentioned, I recommend Eden Healthfoods Wild C powder. Wild C contains a mixed blend of organic, wild berries and greens, dehydrated at low temperatures and ground into powder – using whole foods ensures necessary co-factors like bioflavonoids, and other vitamins, minerals and phytonutrients are available, making it both non-toxic and more bioavailable compared to isolated Vit C.
I made a lot of phone call enquiries to companies marketing different brands of wholefood C products in Australia – I was surprised at how many admitted to knowing nothing about how the raw ingredients had been grown or processed, or whether they'd been heated or frozen along the way! They simple bought in various powders, mixed them together and marketed their product. In contrast, Eden Healthfoods are passionate about delivering quality wholefood supplements from nature to home and answered every question I asked in detail!
They've offered to give 10% discount to our readers. Use the code THRIVE at checkout, or click here for it to be automatically applied.
With regards to sea salt, choose unrefined Celtic Sea Salt (white-ish grey colour) or Himalayan salt (pink). 'Salt of the Earth' is a Celtic Sea Salt brand our family loves and can be purchased from most Organic Grocery stores and Health Food shops.
If juicing your own oranges, remove skin and pips and blend in food processor or similar. If buying orange juice, source WHOLEFOOD juices without additives or preservatives – eg. Nudie brand "Nothing But Oranges" available at supermarkets.