Dr Paul McQueen, Clinical Psychologist
Director of Thrive Wellness, Clinical Educator
Dr Paul McQueen is a Clinical Psychologist holding a Doctorate in Clinical Psychology from the University of Melbourne. He has been working in Toowoomba since 2006.
Dr McQueen is committed to providing high quality, evidence-based interventions for a range of mental health conditions. He has particular interest in Performance Psychology. He also enjoys working with clients with anxiety, depression, Obsessive Compulsive Disorder, Borderline Personality Disorder, and complex-PTSD, and is a sought after therapist in these areas.
Paul practices Clinical Neuropsychotherapy and utilises evidence-based therapies including Cognitive-Behaviour Therapy (CBT), DNA-V, Acceptance and Commitment Therapy (ACT), Trauma-focused Cognitive Behaviour Therapy (TF-CBT), Dialectical Behaviour Therapy (DBT) and Eye Movement Desensitisation and Reprocessing (EMDR) to deliver best treatment to clients.
Training & Experience
Dr McQueen has 17 years experience providing services to adults and children as a registered psychologist. In addition to his role as the Clinical Psychologist and Director of Thrive Wellness for the past nine years, he has also worked as a psychologist in the following areas:
Toowoomba Hospital Hepatitis C Treatment Program
Toowoomba Adult Mental Health Service
Toowoomba Child & Youth Mental Health Service
While completing his Doctorate, he also undertook supervised practice in Mental Health Services in Melbourne and Bendigo and at the Royal Children's Hospital Psychology Clinic in Melbourne.
Dr McQueen is a Psychology Board of Australia Approved Supervisor. He provides supervision to Clinician's and Registrars seeking regular contact supervision, but is also available for one-off consultations to organisations and clinicians seeking input on complex cases.
Memberships

Publications
McQueen P, Moulding R, Kyrios M. Experimental evidence for the influence of cognitions on compulsive buying. J Behav Ther Exp Psychiatry. 2014 Dec;45(4):496-501. doi: 10.1016/j.jbtep.2014.07.003. Epub 2014 Jul 18. PMID: 25087014.
Kyrios M, McQueen P, Moulding R. Experimental analysis of the relationship between depressed mood and compulsive buying. J Behav Ther Exp Psychiatry. 2013 Jun;44(2):194-200. doi: 10.1016/j.jbtep.2012.10.004. Epub 2012 Nov 8. PMID: 23207967.
Michelle Nolan, Psychologist, Clinical Psychologist
Michelle is a Clinical Psychologist with a passion for improving the mental health of individuals residing in the Toowoomba community. She draws on her excellent listening and communication skills to provide a person-centred, recovery-based approach to treatment.
Michelle has over 10 years experience working as a Psychologist in public hospital and private practice settings, where she has worked with children, adolescents and adults. She has also completed her Masters in Clinical Psychology and is AHPRA registered with a practice endorsement in clinical psychology.
Michelle has a special interest working with individuals with eating disorders. She adopts a team approach to care, offering evidence based psychology therapy interventions, including family-based therapy for younger individuals.
The evidence-based therapies Michelle utilises in sessions include FBT-AN (Family Based Therapy for Anorexia Nervosa), CBT-E (cognitive-behaviour therapy- enhanced for eating disorders), TF-CBT (trauma focused CBT)m ACT, DBT, and CBT.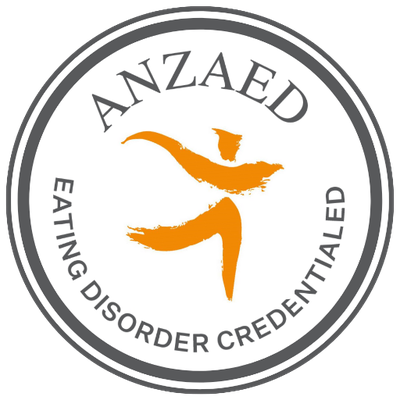 Publications
Horgan, M., and Martin, G. (2016). The differences between current and past self-injurers: how and why do people stop? Archives Suicide Research, 20 (2), 142-152.
Christopher Wright, Psychologist, Clinical Psychology Registrar
Born and raised in Toowoomba, Chris has a Masters in Clinical Psychology with over 3 years experience providing psychology and mental health supports services to youth through older adults.
His special interest areas are depression, anxiety, developmental factors, substance abuse and trauma. Chris enjoys working with clients of all ages, and is particularly passionate about working with youth and young adults, equipping them with skills to be independent and cope with life effectively.
Christ uses evidence-based, cognitive behavioural therapies such as CBT, ACT, DNA-V, EMDR, solutions-focused brief therapy (SFBT) and motivational interviewing for effective clinical intervention. He is passionate about providing cooperative, patient-centred approach that is focused on achieving excellence in clinical outcomes.
Felicia McQueen
Clinical Nutritionist and Exercise Physiologist
Felicia is a Clinical Nutritionist (Nutritional Medicine Practitioner) and Exercise Physiologist committed to helping clients become energized, healthier, and thriving versions of themselves.
Felicia acknowledges that causes of symptoms are a complex interplay of genetics, nutrition, and environment. Through detailed assessments and functional testing, she identifies personalised nutrition and environmental recommendations to enhance her clients health, unlocking the body's innate potential for healing and optimal performance.
Conditions such as stress, depression, anxiety, OCD, trauma, and other mental health issues are often associated with immune dysfunction, gut microbiome imbalance, inflammation, and more. With this understanding, Felicia provides tailored nutrition and exercise protocols to reduce inflammation at its root cause, restore mineral, immune, and digestive balance, alleviate symptoms, and improve mood.
Felicia's qualifications include a Bachelor of Applied Science in Nutrition and Exercise Sciences, a Postgraduate Honours research degree in Neuroscience, and an Advanced Diploma of Bowen Therapy. To stay at the forefront of her field, she has undergone further training in Exercisenomics, Nutrigenomics, and Functional Medicine.
Passionate about evidence-based, research-informed practice, Felicia has had a diverse career. Before establishing her private practice, she worked as a research assistant and academic teacher in Health Sciences at Queensland University of Technology, Deakin University, and Swinburne University of Technology. She has also held senior rehabilitation and advisory roles for private companies and served as a public nutrition educator.
With her comprehensive knowledge and experience, Felicia is dedicated to providing her clients with the highest level of care and support on their wellness journeys. Together, she and her clients uncover the root causes of health concerns and develop personalized plans that align with their unique needs and goals.
Professional Accreditation Associations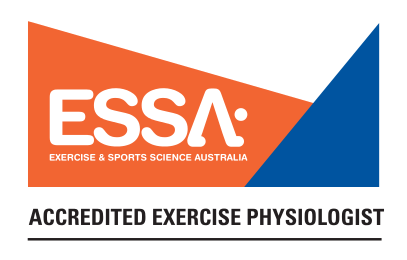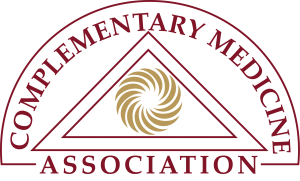 Katrina Lanham
Office Administrator
Hailing from the picturesque landscapes of New Zealand, Katrina made her way to Australia in 1993, embarking on a journey that led her to call various regions of South-East Queensland home. Settling in Toowoomba since 2017, she has established a deep connection with the community. With a versatile skillset cultivated in health, hospitality, finance, and education sectors, Katrina contributes a rich tapestry of expertise to our team. Beyond her professional pursuits, she finds joy in gardening, baking, and exploring new horizons through travel.