Dr Paul McQueen, Clinical Psychologist
Director of Thrive Wellness, Clinical Educator
Dr Paul McQueen is a Clinical Psychologist holding a Doctorate in Clinical Psychology from the University of Melbourne. He has been working in Toowoomba since 2006.
Dr McQueen is committed to providing high quality, evidence-based interventions for a range of mental health conditions. He has particular interest in the treatment of Obsessive Compulsive Disorder, Borderline Personality Disorder and Depression.
Training & Experience
Dr McQueen has 15 years experience providing services to adults and children as a registered psychologist. In addition to his role as the Clinical Psychologist and Director of Thrive Wellness for the past nine years, he has also worked as a psychologist in the following areas:
Toowoomba Hospital Hepatitis C Treatment Program
Toowoomba Adult Mental Health Service
Toowoomba Child & Youth Mental Health Service
While completing his Doctorate, he also undertook supervised practice in Mental Health Services in Melbourne and Bendigo and at the Royal Children's Hospital Psychology Clinic in Melbourne.
Dr McQueen is a Psychology Board of Australia Approved Supervisor. He provides supervision to Clinician's and Registrars seeking regular contact supervision, but is also available for one-off consultations to organisations and clinicians seeking input on complex cases.
Memberships

Publications
Results of part of Dr McQueen's Doctoral Thesis have been published in two research papers:
Felicia McQueen, Clinical Nutritionist and Exercise Physiologist
Practice Manager, Consulting Practitioner
Felicia McQueen is a Clinical Nutritionist and Exercise Physiologist who works to optimise client wellness through personalised nutrition, exercise and lifestyle care plans. She enjoys working with clients committed to becoming better, more energised, healthier and thriving versions of themselves.
Stress, depression, anxiety and other mental health conditions are associated with mineral imbalances, microbiome dysbiosis, inflammation and more. Tailored nutrition and exercise protocols are made available to clients to help reduce inflammation, restore mineral balance and improve mood.
Felicia's qualifications include a Bachelor of Applied Science in Nutrition and Exercise Sciences, and postgraduate Honours research degree in Neuroscience. She holds an Advanced Diploma of Bowen Therapy, is a Root Cause Protocol consultant and has completed courses in Exercisenomics, Nutrigenomics and Functional Medicine.

Felicia is passionate about evidence based, research-informed practice. Prior to private practice, she worked as a research assistant, lecuturer and tutorer in Health Sciences at Queensland University of Technology, Deakin University, and Swinburne University of Technology. She has also worked in senior rehabilitation and advisor roles for private companies, and as a public nutrition educator.
Memberships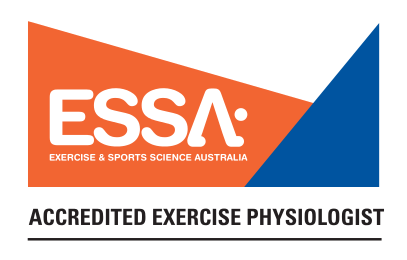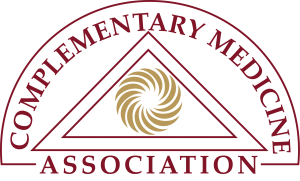 Catherine Pascoe, Clinical Psychologist
Catherine Pascoe is a Clinical Psychologist who has worked in a variety of roles in private practice and public health settings. She now works with adults with both diagnosed mental health conditions as well as those who are currently struggling with coping with the overwhelming challenges of life.
Catherine is passionate about providing warm and empathic support to clients using evidence-based therapies including Acceptance and Commitment Therapy (ACT), Cognitive-Behaviour Therapy (CBT), Dialectical Behaviour Therapy (DBT), Eye Movement Desensitisation and Reprocessing (EMDR), and Interpersonal Psychotherapy.
A special area of interest for her is working with military personnel, veterans and their families due to the unique challenges that these roles place on individuals.
Memberships

Michelle Nolan, Psychologist, Clinical Psychology Registrar
Michelle is a registered Psychologist with a passion for improving the mental health of individuals residing in the Toowoomba community. She draws on her excellent listening and communication skills to provide a person-centred, recovery-based approach to treatment.
Michelle has over 8 years experience working as a Psychologist in public hospital and private practice settings, where she has worked with children, adolescents and adults. In her pursuit for excellence to provide better outcomes for her clients, she recently completed her Masters in Clinical Psychology and has commenced the 2 year Registrar program, further enhancing her clinical intervention skills.
Michelle has a special interest working with individuals with eating disorders. She adopts a team approach to care, offering evidence based psychology therapy interventions, including family-based therapy for younger individuals.
Publications
Horgan, M., and Martin, G. (2016). The differences between current and past self-injurers: how and why do people stop? Archives Suicide Research, 20 (2), 142-152.
Aaron Davidson, Psychologist
Aaron is a registered Psychologist with 7 years experience working with adults in trauma, pain management, drug and alcohol, and behaviour management settings. He is also an Applied Suicide Intervention Skills trainer.
Aaron has a special interest in anxiety, pain management and trauma recovery. He uses his training in Trauma-Focus Therapy, Schema Therapy, Acceptance and Commitment Therapy (ACT) and Cognitive Behaviour Therapy (CBT) to facilitate positive outcomes for clients, and is currently in the process of training in EMDR, which he expects to complete in March 2022.
Aaron is currently undertaking further studies to complete his Masters in Clinical Psychology. He will be working with Thrive Wellness from late January through to June 2022.
Faye Shann, Provisional Psychologist
Faye Shann is a Provisional Psychologist currently undertaking her Masters in Clinical Psychology. Prior to studying psychology, she enjoyed over 20 years working in various roles for charitable organisations and the State Government. These roles provided Faye with insight into some of the challenges people face, particularly homelessness, relationships, blended families, and parenting struggles.
Faye enjoys working with a diverse range of clinical presentations, age groups and cultures.
Faye's passion for helping people live happy and fulfilling lives, combined with her sensitive and empathetic approach, use of Cognitive-Behaviour Therapy (CBT), and Acceptance and Commitment Therapy (ACT), underly her success as a therapist and ability to make a meaningful difference in people's lives.
Faye will be working with Thrive Wellness from late May through to end of November 2022.
Memberships
Christopher Wright, Provisional Psychologist
Born and raised in Toowoomba, Christopher Wright is a Provisional Psychologist currently undertaking studies to complete his Masters in Clinical Psychology.
Christopher comes to Thrive Wellness with over 2 years experience providing psychology and mental health supports services to youth through older adults, and is confident delivering supports across in-person and telehealth platforms.
His special interest areas are depression, anxiety, developmental factors, and substance abuse. Although Christopher enjoys working with clients of all ages, he is particularly passionate about working with youth and young adults, equiping them with skills to be independent and cope with life effectively.
Christopher displays effective listening and communication skills enabling him to meet clients where they are at and provide alternate coping strategies and support. He uses Cognitive Behavioural Therapy (CBT), and Acceptance and Commitment Therapy (ACT) as primary clinical interventions, and is passionate about providing a cooperative, patient-centred approach to achieve excellence in clinical outcomes.
Christopher will be working with Thrive Wellness from late May through to end of November 2022.
Memberships