Dr Paul McQueen, Clinical Psychologist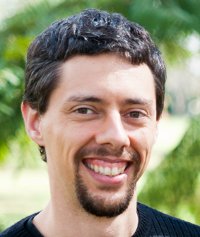 Dr Paul McQueen is a Clinical Psychologist holding a Doctorate in Clinical Psychology from the University of Melbourne. He has been working in Toowoomba since 2006.
Dr McQueen is committed to providing high quality, evidence-based interventions for a range of mental health conditions. He has particular interest in the treatment of Obsessive Compulsive Disorder, Borderline Personality Disorder and Depression.
Training & Experience
Dr McQueen has 13 years experience providing services to adults and children as a registered psychologist. In addition to his role as the Clinical Psychologist and Director of Thrive Wellness for the past nine years, he has also worked as a psychologist in the following areas:
Toowoomba Hospital Hepatitis C Treatment Program
Toowoomba Adult Mental Health Service
Toowoomba Child & Youth Mental Health Service
While completing his Doctorate, he also undertook supervised practice in Mental Health Services in Melbourne and Bendigo and at the Royal Children's Hospital Psychology Clinic in Melbourne.
Dr McQueen is a Psychology Board of Australia Approved Supervisor. He provides supervision to Clinician's and Registrars seeking regular contact supervision, but is also available for one-off consultations to organisations and clinicians seeking input on complex cases.
Memberships

Publications
Results of part of Dr McQueen's Doctoral Thesis have been published in two research papers:
Catherine Pascoe, Clinical Psychologist
Catherine Pascoe is a Clinical Psychologist who has worked in a variety of roles in private practice and public health settings. She now works with adults with both diagnosed mental health conditions as well as those who are currently struggling with coping with the overwhelming challenges of life.
Catherine is passionate about providing warm and empathic support to clients using evidence-based therapies including Acceptance and Commitment Therapy (ACT), Cognitive-Behaviour Therapy (CBT), Dialectical Behaviour Therapy (DBT), Eye Movement Desensitisation and Reprocessing (EMDR), and Interpersonal Psychotherapy.
A special area of interest for her is working with military personnel, veterans and their families due to the unique challenges that these roles place on individuals.
Memberships

Michelle Nolan, Psychologist, Clinical Psychology Registrar
Michelle is a registered Psychologist with a passion for improving the mental health of individuals residing in the Toowoomba community. She draws on her excellent listening and communication skills to provide a person-centred, recovery-based approach to treatment.
Michelle has over 8 years experience working as a Psychologist in public hospital and private practice settings, where she has worked with children, adolescents and adults. In her pursuit for excellence to provide better outcomes for her clients, she recently completed her Masters in Clinical Psychology and has commenced the 2 year Registrar program, further enhancing her clinical intervention skills.
Michelle has a special interest working with individuals with eating disorders. She adopts a team approach to care, offering evidence based psychology therapy interventions, including family-based therapy for younger individuals.
Publications
Horgan, M., and Martin, G. (2016). The differences between current and past self-injurers: how and why do people stop? Archives Suicide Research, 20 (2), 142-152.
Lewis Williams, Psychologist
Lewis is a registered Psychologist with 14 years experience working with adults in acute care, trauma, drug and alcohol, behaviour management support and community settings.
Lewis has special interest in trauma recovery where he uses his training in trauma focus therapy and EMDR (Eye-Movement De-sensitisation and Reprocessing) to help facilitate positive recovery outcomes. He has an interest working with DVA and Defence clients, having served in the military prior to becoming a Psychologist.
Felicia McQueen
Clinical Nutritionist and Exercise Physiologist
Felicia McQueen is a Clinical Nutritionist and Exercise Physiologist with Thrive Wellness. She holds a bachelor degree in Applied Science with majors in Nutrition and Dietetics as well as Exercise Science. She undertook further studies, receiving a Bachelor of Applied Science with Honours for research in the field of motor control and neuroscience. She also holds a Diploma in Bowen Therapy, and is recognised as a Root Cause Protocol consultant with the Copernican Institute of Mineral Metabolism and Mentorship.
Felicia has led professional workshops and seminars on a variety of health topics and taught at TAFE and Universities.
Felicia adopts an integrated health approach to wellness, believing optimal health and wellness requires harmony of mind, body and spirit. She is passionate about helping her clients achieve their goals and achieves this through providing a multidisciplinary approach tailored to individual client needs.
Memberships